Present Trustee Board Members 2021-2026
Dr. Ajay Hora
Trustee
Trustee. Membership No.139
One of the 7 founders of SANTACRUZ MED. SOCIAL ASSOCIATION then called S.M C. as it was registered only 1966 or 1967.
Joined All India Balkan-Ji-Bari as life member in early 70s
Co-opted member of G.C. in 1989-90 and was a member of G. C. till 2011-in different capacities -having been elected President for the period of 8 years.
He is President of Bombay Theosophical Federation for more than 6 years.
TRUSTEE member of All India Balkan-Ji-Bari since the year 2001
Trustee and Presdent - COMMUNITY CENTRE - Santacruz
Trustee and Presdent - Santacruz Library
Trustee Santacruz Pshchim SR. Citizens Sanstha and many more.
Address
B-7, Theosophical Society,
Juhu Tara Road,
Santacruz(w), Mumbai -400049.
M-9820061289
×
Dr. Ajay HoraTrustee
Mr. Amritlal Malde
Trustee Representative
Trustee. Membership No.281
Address
A-52, Sun-N-Sea Apts.,
79 / A, Jain DeraserMarg,
Santacruz (W),
Mumbai – 400054.
M:- 9833609108
M:- 9821445565
Email:- [email protected]
×
Mr. Amritlal MaldeTrustee Representative
Mr. Haresh Mehta
Convener – Trustee Board
Membership No. 284
Address
"Manorath"Row House No.110 ,
Shantivan Society,
Umargaon (E) 369165
Tel:-092277 77324/098259 77324
R:-0260-6548922.
Email ID:[email protected]
×
Mr. Haresh MehtaConvener – Trustee Board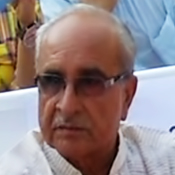 Mr. A. V. Hindocha
Trustee
Trustee. Membership No.133
I am a Civil Engineer-in the construction field since last 44 years including only plumbing field 25 years.
I am an Executive Council Member of:
Shri Halai Lohana Mahajan-Mumbai-one of the biggest Mahajan in Asia since more than 3 decades in various position and retire as Vice President in last term.
Matushri Kanbai Lalbai & Motibai Girls Hostel & School and Ma. Vidyadhan Girls College at J.V.P.D. Scheme Vile Parle (West) Mumbai.
Indian Plumbing Association since 8 years and now as Treasurer since last two terms.
Brihan Mumbai Licensed Plumbers's Association since more than 20 years now as Jt. Secretary.
Raghuvanshi Milan Mumbai as Vice President.
Life Member of All India Balkan-ji Bari for more than 25 years and at present I am Trustee & Trustee representative on the G. C. Member.
I am giving free of cost services to improve Plumbing & Fire fighting services.
Address
Radha – Govind,
(Panchsheel) Building,
4th Floor,82 / 84,
Walkeshwar Road,
Mumbai- 400006.
Tel:- 23691537, M:- 9819534348
×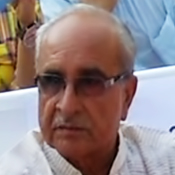 Mr. A. V. HindochaTrustee
Shri Lalit P. Selarka
Trustee
×
Shri Lalit P. SelarkaTrustee
© Copyright Allindiabalkan-Ji-Bari 2016. All rights reserved. Powered by KS